Partners
The work we accomplish at Zagaya would not be possible without effective collaboration with partners around the world. Learn more about our partner work below.
Clinton Health Access Initiative (CHAI)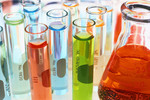 The Clinton Health Access Initiative is at the forefront of the fight to eliminate malaria, focusing on innovative and evidence-based solutions and new technologies that support malaria prevention, diagnosis, and treatment. The members of the malaria group at CHAI have mentored and supported Zagaya since we first became a non-profit. They introduced us to our Indian manufacturing partners; and they hold our precursor supplies of artemisinic acid (AA), dihydroartemisinic acid (DHAA) and amorphadiene to ship to our partners as needed. Currently, we are collaborating with several of their research partners on diverse methods for converting the different precursors to artemisinin.
Learn more about the malaria program at CHAI.
Botanical Extracts EPZ Ltd.
Botanical Extracts EPZ Ltd. (BE) is a Kenyan company that grows A. annua in their fields and extracts artemisinin to produce the raw material used in artemisinin derivatives. We are currently working with them to optimize the collection of DHAA and AA from the waste stream of their artemisinin extraction process.
Learn more about BE's work on extracting artemisinin.
University of Nottingham

We are partnered with Dr. Rachel Gomes at the University of Nottingham, United Kingdom on a grant to support "Cloud Manufacturing", which works towards resilient and scalable high-value manufacturing. Dr. Gomes' team has been working with artemisinin extractors for several years and can quantify AA and DHAA in the leaves of A. annua as well as help optimize extraction processes and identify value opportunities from waste streams. She is helping Botanical Extracts as well, with this optimization.
Learn more about Dr. Gomes' research.
Multiple Indian Manufacturers
Zagaya works with the top 5 manufacturers in India. They already make anti-malarials and have the expertise, infrastructure and distribution capacity to ensure delivery at the lowest possible cost. We have provided them with multiple precursors, which they converted via a chemistry route, to artemisinin. We are working now on ensuring a steady supply of precursor at the lowest possible price so they can make artemisinin available at low cost – for themselves and other manufacturers.
Oxitec
Zagaya recognizes that the battle to end malaria is b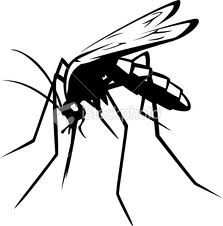 est fought with a full arsenal of strategies.  Oxitec, a British biotech company, has created a transgenic mosquito that has had great success in reducing the population of dengue-carrying mosquitoes without the use of pesticides. Zagaya is exploring a potential new collaboration founded on the goal of using genetic science to develop a similar solution for the mosquito species that transmit malaria. Our hope is to combine the power of a solution like Oxitec's with Zagaya's life-saving anti-malaria medication to eliminate malaria.
Learn more about Oxitec's pesticide-free vector control methods.